About Me – Matt Pauli Chicago Realtor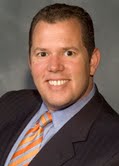 "Communication is the key to a great relationship; and this is no more evident than in the real estate world," states Matt Pauli. "Constant follow-up and the comfort that comes along with knowing I am working for you, on your team, is my goal with each client." Matt's clients, co-workers and business partners know they can count on his excellent customer service, reliability and professionalism. Matt is reachable anytime, at 312-315-4544.
Matt joined Coldwell Banker in the spring of 2012 after three years with local Chicago broker, @properties. His real estate career dates back to 2002. Matt brings with him to Coldwell Banker a love for real estate and a strong desire to help people reach their goals. Matt's experiences range from developing shopping centers throughout the mid-west, high end vacation rentals in Maui, and of course residential rentals and sales in both Michigan and Illinois. "Whether you are looking for the perfect store front to begin your retail business, a first home, or your dream home, I thrive with helping my clients obtain their ultimate dreams."
Chicago became Matt's home in 2005 when he moved from Ann Arbor, MI to enhance his commercial real estate experience while working for a boutique shopping center developer in the western suburbs. While working throughout the Chicago market Matt was able to learn the intricacies of the Chicago suburbs and neighborhoods. Matt's friends and classmates from college and graduate school would tap his mind as to the best areas for them to live as they made their migration to Chicago. It was during this time when Matt saw a great opportunity to stop referring business, and transfer his corporate skill set into a more entrepreneurial spirit in real estate sales.
Matt holds a Bachelor's Degree from the University of Michigan, an MBA from Michigan State University and is pursuing a MSIS from Northwestern University. Matt is a member of the International Council of Shopping Centers (ICSC) and has donated his time with several non-profits. Matt currently resides in Chicago's Gold Coast Neighborhood.